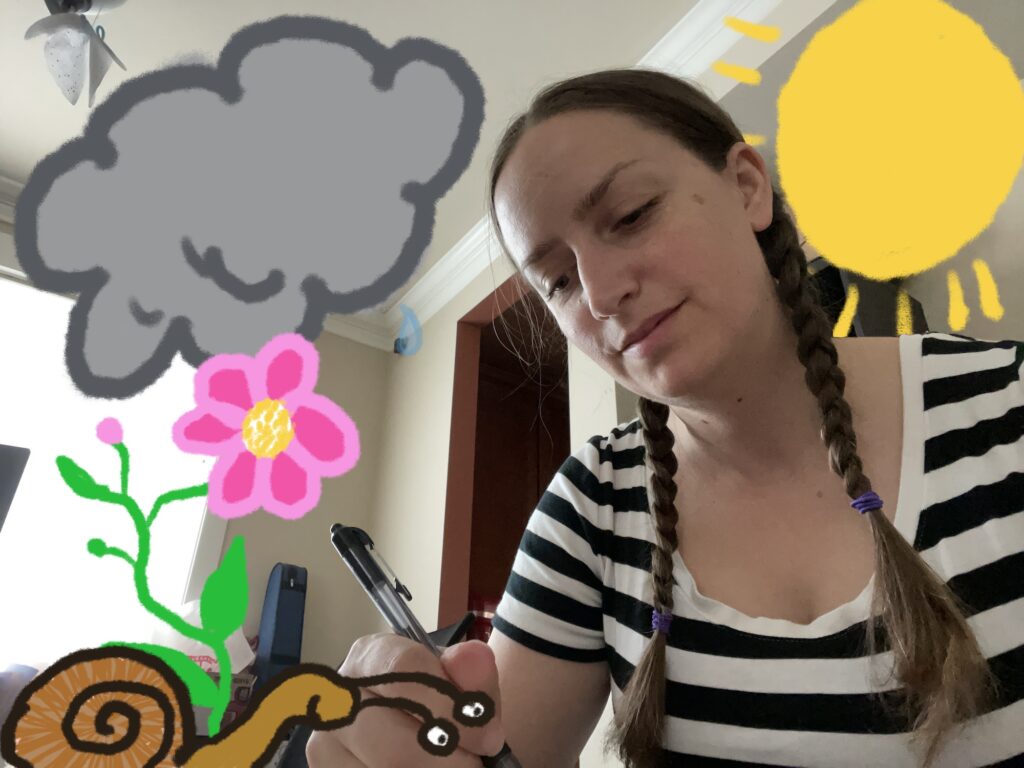 Chelan Ku grew up in the Pacific Northwest, an area well known for its rainy weather. She quickly took to reading and writing her own stories and as a child would often hand out stories as gifts to everyone she met. Her love of the written word only grew as she aged, and she soon found herself with a deep desire to reach others with her words.
Chelan Ku's love of the written word helped her develop a lifelong love of learning and teaching. Throughout her adult life, she learned basic coding, art and illustration skills, how to knit, sew, crochet, cook, bake, and how to minister to children and moms at her local church.
After becoming a mom to three children, Chelan Ku started to notice little lessons that she still needed to learn. These reminders would come to her while she played with her children, read to her children, and especially when she taught her children during the Covid-19 pandemic shut down. She tucked these moments of inspiration away for another day.
One day, when Chelan was dealing with some of life's rainy weather, she set aside some time to write again. As she wrote she discovered she was encountering all those lessons she hadn't yet fully learned. From the inspiration she had gained over the years, stories started to pour out onto the page and behind each of them something that she had yet to fully grasp; lessons like don't let worry get in your way, don't ever give up your power to choose, believe in yourself, and you can't be perfect, but you can always do better. These are the lessons she presented to herself through the words and illustrations in her children's picture books and the stories that she now presents to the world.
Social Media Handles:
More about the author is presented in her blog Memories and Mistakes.
Want to Stay Up To Date On Chelan Ku Books?
Enter your email address below to subscribe to updates on book releases, events, activities, and more.