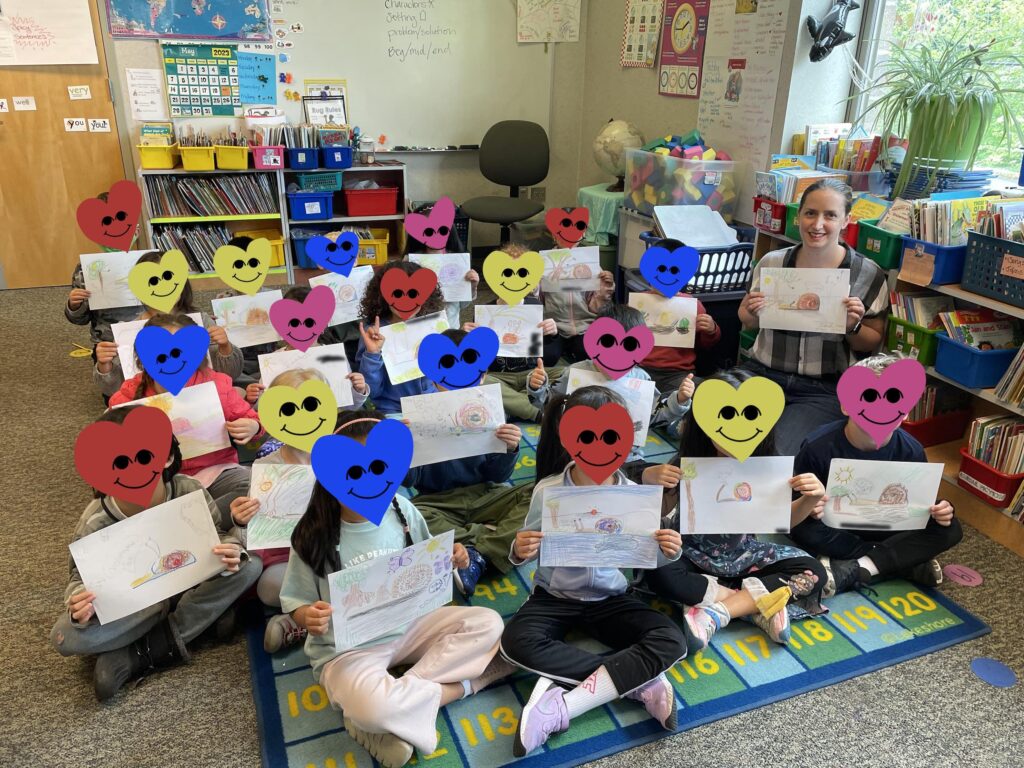 Chelan Ku loves visiting children and teachers at local preschool and elementary schools in the greater Seattle area.
The greater goal of author visits is to inspire and educate children.
At a visit children can expect to meet the author/illustrator Chelan Ku, be read to, and have an opportunity to get their questions answered. A mini illustration lesson or writer's workshop is also available at the teacher's request. Teachers are provided with a link in advance where parents can purchase signed copies of Chelan Ku's books to be placed discreetly in their mailboxes or backpacks to be brought home.
The first grade classroom above was introduced to illustration concepts such as observation, recognizing basic shapes and letters in everyday objects, using a line of action to help portray character and emotion, adding elements to the scene to support the storytelling, texture, shading and how to add speech and thought bubbles without getting them overcrowded. Wow! They made memories and had fun. What a great way to learn!
If Chelan Ku has visited your classroom, we'd love to hear what you have to say about the experience. Please leave your comment below and if you'd like to schedule a visit please contact us about an in person or virtual visit.
Want to Stay Up To Date On Chelan Ku Books?
Enter your email address below to subscribe to updates on book releases, events, activities, and more.