A Crochet Pattern by Chelan Ku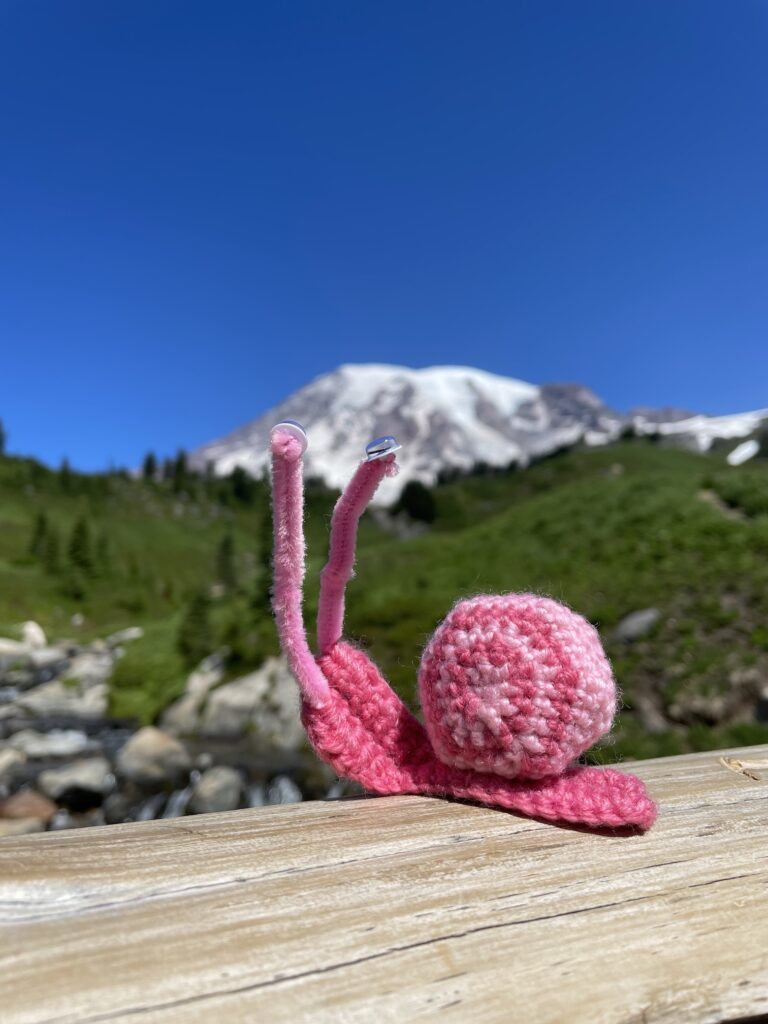 When Chelan Ku was eight years old, her mother taught her how to crochet. Over the years her skills grew and crochet was one of Chelan's many hobbies.
As an adult, Chelan tried her hand at writing patterns and selling them on Ravelry. Those patterns are still available for sale today and a very slow trickle of income has come in over the years from those patterns.
Now, she is often inspired by her current work to create. This crochet pattern is inspired by both her illustration workshop with children at recent author visits and a character in her book Norton's Lucky Day coming Spring 2024.
If you live in her area, you may be so lucky to find a snail crafted by Chelan Ku herself to take home for free. What a nice surprise!
Norton The Snail Crochet Pattern PDF
For a video of Chelan going through pattern (not a crochet along) and giving a brief overview of a few of her books. Follow this link: Norton the Snail Crochet Pattern.